Respect doesn't come without self-respect.
Show people what is fine with you & what's not. This means confronting those in question, not doing this as a self-talk.
Confront those that cross the boundaries and make sure you are clear on what they actually are.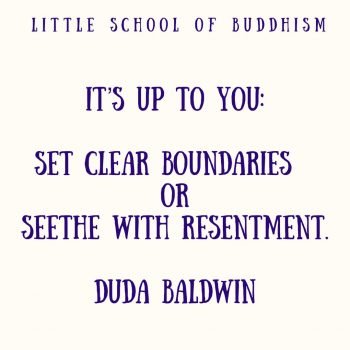 You'll help them to get to know you, and you'll be free of disrespect.
The only price you'll have to pay for this is that you won't fit for others as much and you might face some dislikes!! I personally love that little challenge.
What others think of you is none of your business. What you think of yourself should be your main business.
---
If you want to learn more about our Little School of Buddhism, visit our website.
Please share with like-minded friends who can benefit from my insights. I am passionate about raising awareness on how Buddhism and Transformational Coaching can help any modern person overcome low confidence, anxiety, anger or fear in the long term.
As always, I'm here for you if you have any questions. Jump on a call with me on +61 402 710 788 or drop me a line here for any questions about Little School of Buddhism.
Connect with us on Facebook or Instagram or simply subscribe to my Youtube channel where we give more free content on all things happiness.
---