Learn And Apply Buddhist Teachings To Your Life.
Enroll In Our 7 week Online Introduction to Buddhism Course To Find More Peace And Joy.
About The Course And Your Teacher
Program Overview
✔ 7-week online course
✔ Daily posts and feedback from Duda
✔ 5 minutes read a day
✔ Attend daily teachings when it suits you
✔ Choice of joining a Facebook Group or getting content straight into your inbox (for those not liking Facebook)
✔ Free access to all future courses
What Will I Take Away?
✔ Forgiveness for yourself and others
✔ Control over fear and anger
✔ Less anxiety or hard work
✔ Self-confidence and inner peace
Why Should I Do This Course?               
✔ Find Solutions To Various Life Problems
✔ Explore The Rational Side Of Buddhism
✔ Learn new perspectives on life
✔ Help you change the way you see yourself and the world
✔ How to practice Buddhism at home
✔ ... & much more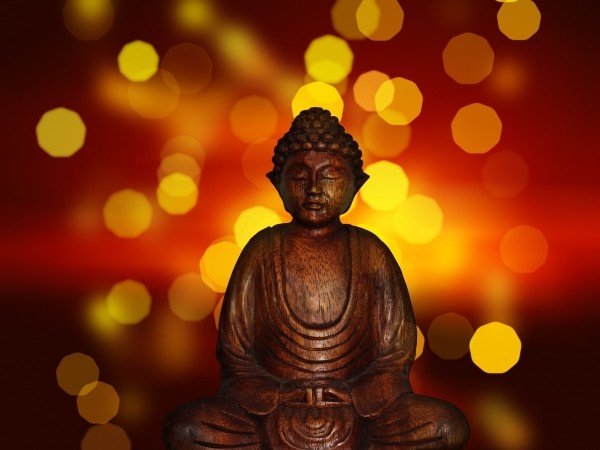 Duda's Interview With Lisa Anselmo From New York City
Duda's Interview With Maja Chudzik From United Kingdom
Duda is a life coach and a Buddhist teacher. She runs a 7 weeks online course on practical Buddhism and also incorporates Buddhist philosophy into her kick ass life coaching sessions.
She believes Buddhism to provide long-lasting answers to our pain with new perspectives on life that results in long-lasting happiness.
Early on in life, Duda's father introduced her to Stoic philosophy and ancient spiritual teachings, encouraging her to question why things are the way they are and if they should be any different. That upbringing was the cornerstone of her on-going success and an authentic way of living. Always in search for her own truth, she became a keen spiritual seeker.
When she faced deep losses she realised she had to dig deeper in order to heal. That's when she took on the inside job. Buddhism, in particular, Buddhist psychology, helped her overcome grief, depression and workaholic tendencies which compensated for her deep-rooted pain.
In 2014, Duda spent time in a Tibetan Buddhist monastery where she took her vows. Today she continues to study with the Tibetan Buddhist Lama's and is passionate about sharing Buddhist teachings in pragmatic and simple ways so that anyone can give it a go.

Relevant Trainings and Qualifications:
Certificate of Foundation of Tibetan Thought, Tibetan Buddhist, Geshe Tashi Tsering

The Power of Awareness, Mindfulness Training with Tara Brach & John Kornfield

Buddhism and Modern Psychology, Course with Robert Wright, Princeton University

NLP Coach, Hypnotherapist and Time Line Therapy™ Practitioner

Dream Interpretation with Jane Teresa Anderson

Masters in Sociology (special interestest human behaviour and social psychology)

Qualified Teacher in Ethics & Sociology

On-going Training:
Diploma of Counselling with the Australian Institute of Professional Counsellors

Studying Tibetan Buddhism, 5 yrs study led by Lama Zopa Rinpoche