Learn And Apply Buddhist Teachings To Your Life.
Enroll In Our 7 week Online Introduction to Buddhism Course To Find More Peace And Joy.
About The Course And Your Teacher
Program Overview
✔ 7-week online course
✔ Daily posts and feedback from Duda
✔ Free Little School of Buddhism e-book
What Will I Take Away?
✔ Forgiveness for yourself and others
✔ Control over fear and anger
✔ Less anxiety or hard work
✔ Self-confidence and inner peace
Why Should I Do This Course?               
✔ Find Solutions To Various Life Problems
✔ Explore The Rational Side Of Buddhism
✔ Learn new perspectives on life
✔ Help you change the way you see yourself and the world
✔ How to practice Buddhism at home
✔ ... & much more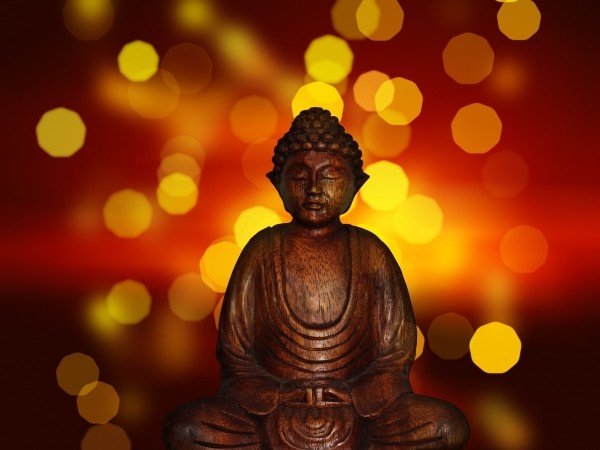 Duda's Interview With Lisa Anselmo From New York City
Duda's Interview With Maja Chudzik From United Kingdom
Meet The Monk Without The Robe
Duda is a Buddhist coach, speaker and writer. She has an online course on practical Modern Buddhism, dedicated Facebook page and a YouTube TV channel. She believes Buddhism to be the cure for overcoming painful emotions, learning new perspectives on life and gaining wisdom for long-lasting happiness.
In 2014, Duda spent time in a Tibetan Buddhist monastery and took her vows. She sees her work as a bridge between the monks and people wanting to apply Buddhism in their everyday life using a simple, practical approach.
Qualifications:
MA in Sociology with focus on human behaviour and social psychology

Qualified teacher of Ethics & Sociology

Certificate of Foundation of Tibetan Thought, Tibetan Buddhist 2 yrs study with Geshe Tashi Tsering

Experienced Life Coach

Studying towards Diploma of Counselling with the Australian Institute of Professional Counsellors

Studying Tibetan Buddhsim, 5 yrs study led by Lama Zopa Rinpoche
Additional training:
The Power of Awareness, Mindfulness Training with Tara Brach & John Kornfield

Buddhism and Modern Psychology, Course with Robert Wright, Princeton University

Buddhism Through Its Scriptures, Harvard University
I run the online course "Little School of Buddhism", am writing my second book, contribute to well-being magazines and together with my husband Alex, we run spiritual retreats, one for womenand the other for parents.