Learn And Apply Buddhist Teachings To Your Life.
Enroll In Our 7 week Online Introduction to Buddhism Course To Find More Peace And Joy.
About The Course And Your Teacher
Program Overview
✔ 7-week online course
✔ Daily posts and feedback from Duda
✔ Free Little School of Buddhism e-book
What Will I Take Away?
✔ Forgiveness for yourself and others
✔ Control over fear and anger
✔ Less anxiety or hard work
✔ Self-confidence and inner peace
Why Should I Do This Course?               
✔ Find Solutions To Various Life Problems
✔ Explore The Rational Side Of Buddhism
✔ Learn new perspectives on life
✔ Help you change the way you see yourself and the world
✔ How to practice Buddhism at home
✔ ... & much more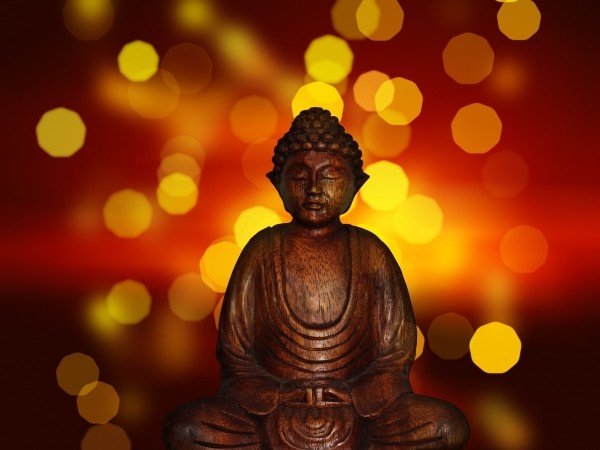 Duda's Interview With Lisa Anselmo From New York City
Duda's Interview With Maja Chudzik From United Kingdom
Meet The Monk Without The Robe
Duda is a Buddhist coach, speaker and writer. She has an online course on practical Modern Buddhism, dedicated Facebook groups and a YouTube TV channel. She believes Buddhism to be the cure for overcoming painful emotions, learning new perspectives on life and gaining wisdom for long-lasting happiness.
In 2014, Duda spent time in a Tibetan Buddhist monastery and took her vows. She sees her work as a bridge between the monks and people wanting to apply Buddhism in their everyday life using a simple, practical approach.
In addition to her MA in Sociology, Duda currently studies Tibetan Buddhism with the Tibetan Buddhist monks, led by HH the Dalai Lama XIV. Duda also undertakes various courses on Modern Buddhism and Psychology and attends Tibetan Buddhist Retreats whenever possible.
Her additional training involves:
The Power of Awareness, Mindfulness Training with Tara Brach & John Kornfield
Buddhism and Modern Psychology, Course with Robert Wright, Princeton University
Buddhism Through Its Scriptures, Harvard University
Duda runs the "Little School of Buddhism", is writing her second book, contributes to well-being magazines such as Elephant Journal to name a few and together with her husband Alex, they run spiritual retreats in Bali, one for women and the other for parents.