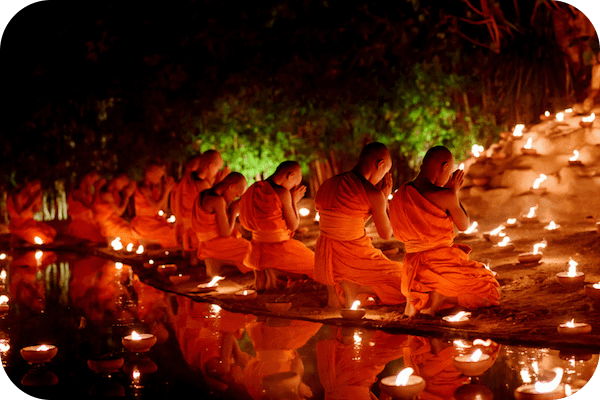 Buddhism is all about understanding and training your mind to gain control of your own thoughts, actions and reactions. 
Why should I do the course?
We live in a hectic, egotistical world and all suffer from the same painful emotions (fear, anxiety, inadequacy, doubt etc). More and more people are turning to spirituality to try to make sense of it all and while Buddhism is a wonderful philosophy that helps make sense of it all, it's deep and complex.
The Little School of Buddhism introduces basic Buddhist philosophies in a simple way that can be applied to your everyday life. You will learn new ways of dealing with the painful emotions in your life which will help you understand your purpose and create more peace and happiness in your life
How does the course work?
I have created this course as a closed Facebook Group. The content is based on Tibetan Buddhism and my studies under the most highly regarded Tibetan Buddhist monk Geshe Tashi Tsering, appointed by his Holiness, the Dalai Lama. I come from a place of compassion and commitment to change your life to a safe, peaceful and joyful one this is reflected in the curriculum.
What's in it for me?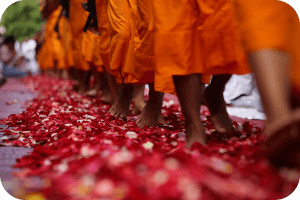 You will immediately discover things about you that are crucial for your happiness yet no one told you.

You will understand how anger, fear and other negative emotions harm you and at the same time, you will develop more compassion and loving kindness towards yourself and others.

You're surrounded by like-minded company and guided by a devoted Buddhist teacher.

The curriculum focuses on your needs and will equip you with wisdom and techniques that you can use after the school is over. This improves your spiritual, mental, and physical well-being in the long term.
Testimonials
FULL INTERVIEW – Lisa Anselmo,NYC
INTERVIEW SUMMARY – Lisa Anselmo,NYC
---
FULL INTERVIEW – Maja Chudzik, UK
INTERVIEW SUMMARY – Maja Chudzik, UK
What will I learn?
Meditation:
You learn easy and fast ways to understand why we need meditation and how to practice it daily.

Tibetan monks' meditations that are helping you feel more peace in your life from day one.

I share with you real-life scenarios to teach you when to use which meditations so that you get the best results.
Understanding Painful Emotions:
You'll learn to understand why anger, fear & insecurities creep into your life.

You'll learn simple techniques how to recognise these emotions & how to stop it for your own sake.

You will immediately understand others around you in a different way that will stop making you feel upset.
Beautiful Solutions:
You'll experience a new sense of compassion for yourself and others.

You will finally understand why and how to love yourself first.

You'll learn simple practices that will show you how love & kindness are the antidotes to anger or fear.

What will I take away?
Inner peace that will gently develop into feeling of self-love

Self-confidence that is built by accepting yourself

Control over fear and anger

Forgiveness for yourself and others

Trust in the Universe

Less anxiety or hard work

Wisdom that will bring you extraordinary decision-making skills

Understanding why certain things happen to us & how to accept them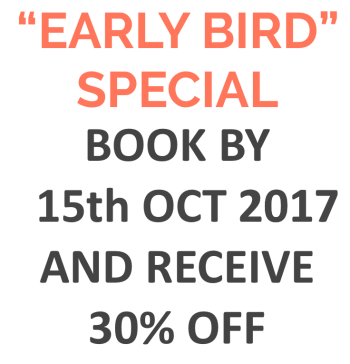 Course Costs
USD 777

All prices include booking fees.
The Extra Stuff
We all love freebies, so here is some of the extras you get for starting your Little School of Buddhism!
FREE "How to Manifest Desires by Law of Attraction" mini course – worth $222

FREE e-book  "Little School of Buddhism"

FREE Lifetime Access to LSOB Alumni Facebook group

20% discounted 1-on-1 coaching with Duda 
10% discount on my  women's retreat in Bali
10% discount to our  parents retreat in Bali

Free Best-Sellers on all things Buddhism and Happiness 
Testimonials
FULL INTERVIEW – Rena Relan, Japan/London
INTERVIEW SUMMARY – Rena Relan, Japan/London
---
FULL INTERVIEW – Fadela Hilali, London
INTERVIEW SUMMARY – Fadela Hilali, London
---